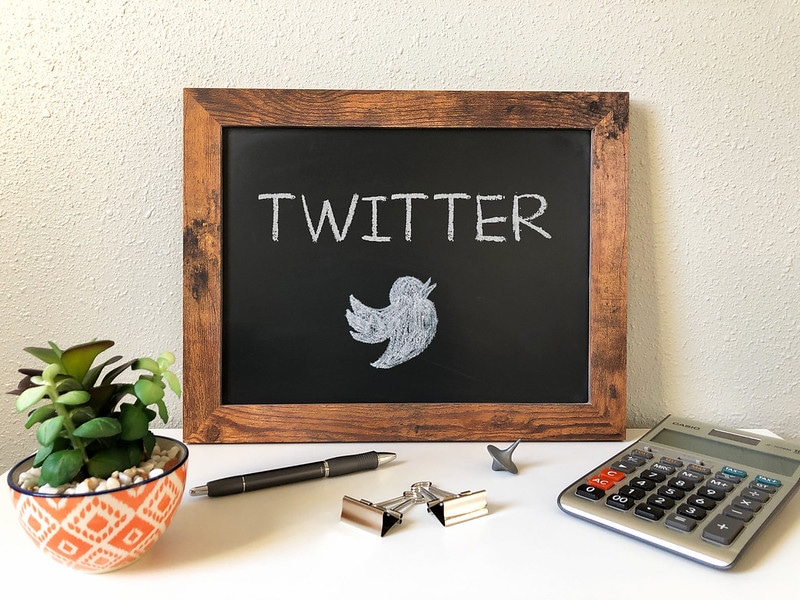 Twitter reports quarterly earnings after the market closes today, so we look at what to expect and provide a forecast for its future share price performance.
Based on the results we saw yesterday from Facebook (FB) chances are that the stock could benefit from a prolonged pandemic tailwind in the form of above-expected user growth and revenues.
So far this year, the stock has delivered a 21% gain, effectively outpacing the tech-heavy Nasdaq 100 index while also producing a strong upside compared to Facebook (FB) and Pinterest (PINS) yet lagging Snap (SNAP) by around 200 basis points.
Could Twitter deliver further gains as the year progresses or is this a seasonal top for the social media company? Join me in the following Twitter (TWTR) share price forecast to get a closer look at the fundamentals and technical setup for the stock.
What is the market expecting from Twitter (TWTR)?
According to data from Seeking Alpha, Twitter revenues are expected to land at $1.03 billion for the first quarter of 2021, which represents a 28% jump compared to the same period last year – which includes the first month of the pandemic. If that target is hit, that would be the best first-quarter performance for the company headed by Jack Dorsey since 2018.
Meanwhile, investors will also be keeping an eye on the firm's operating metrics including its number of monetizable daily active users (mDAU), which indicates the strength of the platform in terms of its ability to keep users glued to their screen and browsing through their timelines.
This number has been growing at an accelerated pace for Twitter in the past three years at least but the company has not been able to translate that into higher advertising revenues as those have advanced at a slower pace.
In 2018, the advertising segment grew 24% compared to the year before but by the end of 2020, despite the pandemic tailwind, revenues moved only 7% higher.
As for earnings, analysts are estimating earnings per share (EPS) of $0.14 for the San Francisco-based social media company, which would represent an improvement compared to the $0.01 adjusted loss per share the firm reported a year ago.
Twitter share price forecast
Twitter has delivered some negative surprises for Wall Street lately when reporting its quarterly results while its profitability has been erratic over the years. This situation is possibly contributing to generate mixed views on the company's future as reflected by analysts' recommendations.
As of right now, 23 out of 38 analysts are neutral on the stock while 11 of them are bullish. Meanwhile, there are only four analysts who have a bearish outlook for the stock, with the consensus price target for Twitter currently standing at $72.50 – which represents a 10.3% upside potential based on the closing price resulting from yesterday's stock trading action.
Twitter share price forecasts from analysts have been climbing since the year started after the firm announced a series of new features to revitalise its platform, which has led many to believe that the company could be entering a new stage of growth as Dorsey will reportedly get more involved in shaping the firm's future by speeding up product development efforts.
Meanwhile, despite multiple swings in and out of green territory, Twitter has generated positive free cash flows in the past three years, yet last year's numbers were severely depressed by lower profits.
If we assume that the firm will be able to produce free cash flows between $500 million and $800 million in the following one to two years, in line with its historical performance, Twitter would be valued at around 100 times and 65 times that figure based on its current market capitalisation of $52.5 billion.
That's a fairly optimistic scenario given its erratic growth pattern over the past few years – which increases the margin of error for any forecasts. The stock may be overvalue, with much of its growth already priced and the lack of confidence that management can deliver on its promises.
For now, the risk of a strong pullback in the stock price as a result of another wave of disappointing results is high, while the firm's valuation may have priced in most of the potential upside that could come if Twitter does deliver on market expectations.
Looking to buy or trade Twitter shares now? 
75% of retail investor accounts lose money when trading CFDs with this provider