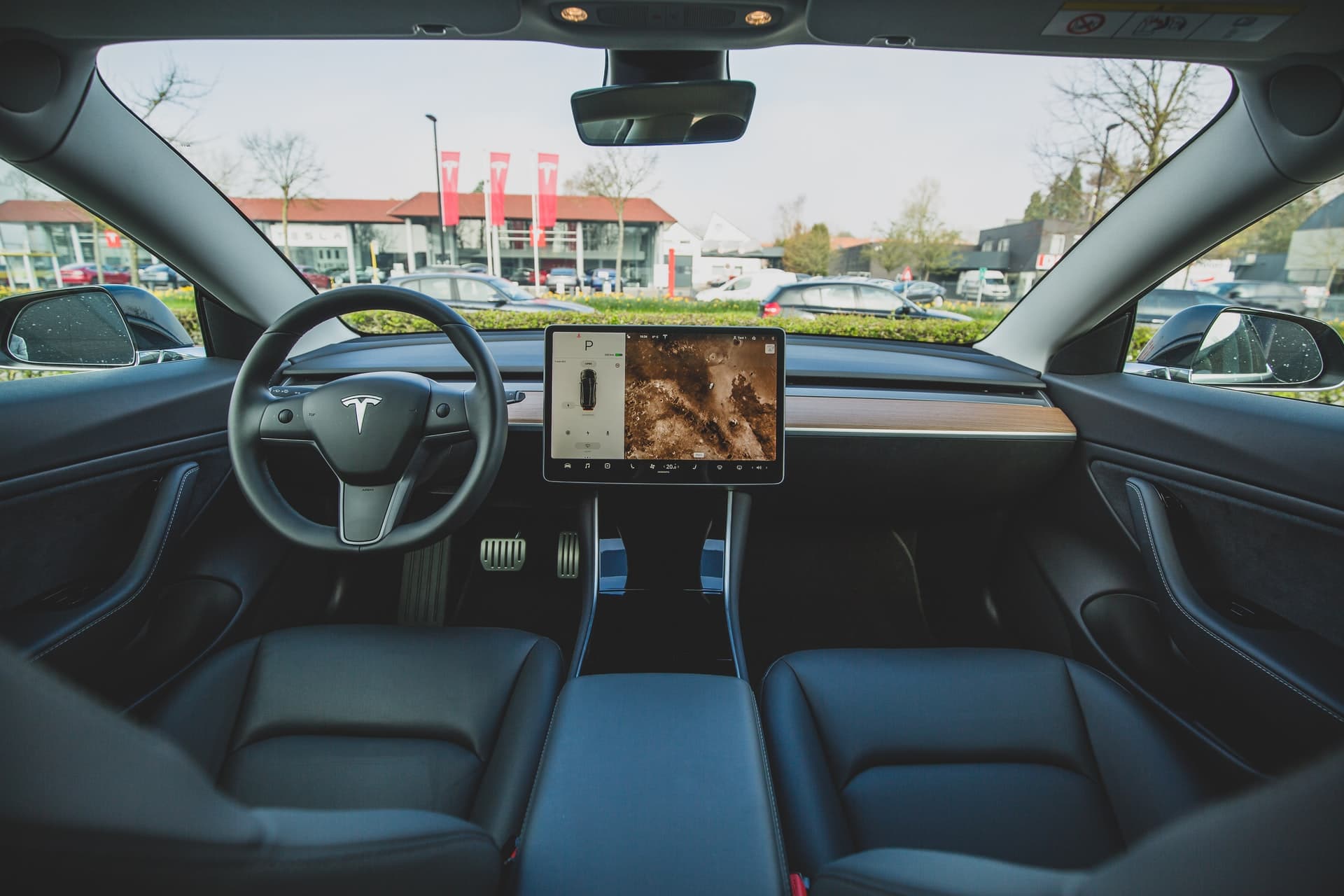 Tesla (TSLA) shares soared to a record high ($863) on Monday, after it announced that it has invested $1.5 billion in bitcoin and plans to start accepting the digital currency as a payment method.
While many once feared that Tesla would go bankrupt, the electric vehicle company is now a cash-rich company with negative net debt. This means that it has more cash on its balance sheet than the total debt. In contrast, legacy automakers have huge debt piles along with substantial pension obligations.
How Tesla became cash-rich
Tesla generated free cash flows of $2.8 billion last year and raised almost $13 billion from share issuance. It had cash and cash equivalents of $19.4 billion at the end of 2020. Last year, Tesla issued shares on three occasions. This was despite its CEO Elon Musk saying during the company's fourth quarter 2019 earnings call that it does not intend to do a capital raise and would use internal accruals to fund its growth.
Electric vehicle stocks
However, the sharp rise in its shares seems to have prompted Tesla to raise cash by selling shares. Other electric vehicle makers also followed in Tesla's footsteps and raised capital by selling shares. NIO issued ADRs (American Depository Receipts) three times in 2020, while rival Chinese automakers Li Auto and XPeng, both conducted a second round of capital raises towards the end of the year.
How's Tesla spending cash
These companies raised cash to invest in growth amid the soaring demand for their electric vehicles. Tesla, for instance, delivered almost half a million cars in 2020 and expects its deliveries to rise 50% annually. NIO, XPeng, and Li Auto have also been reporting strong delivery numbers.
Meanwhile, the cash on Tesla's balance sheet now looks much higher than its current cash needs, unless the company intends to repay its debt ahead of schedule. In the statement reporting its purchase of bitcoin, Tesla said: "In January 2021, we updated our investment policy to provide us with more flexibility to further diversify and maximize returns on our cash that is not required to maintain adequate operating liquidity."
Tesla buys bitcoin
It added, "We may invest a portion of such cash in certain alternative reserve assets including digital assets, gold bullion, gold exchange-traded funds and other assets as specified in the future."
To be sure, Tesla is not the only company that's buying bitcoin. Payments fintech Square also invested $50 million in bitcoins. While announcing the investment, Square had called cryptocurrencies an "instrument of economic empowerment" and said that it "aligns with the company's purpose."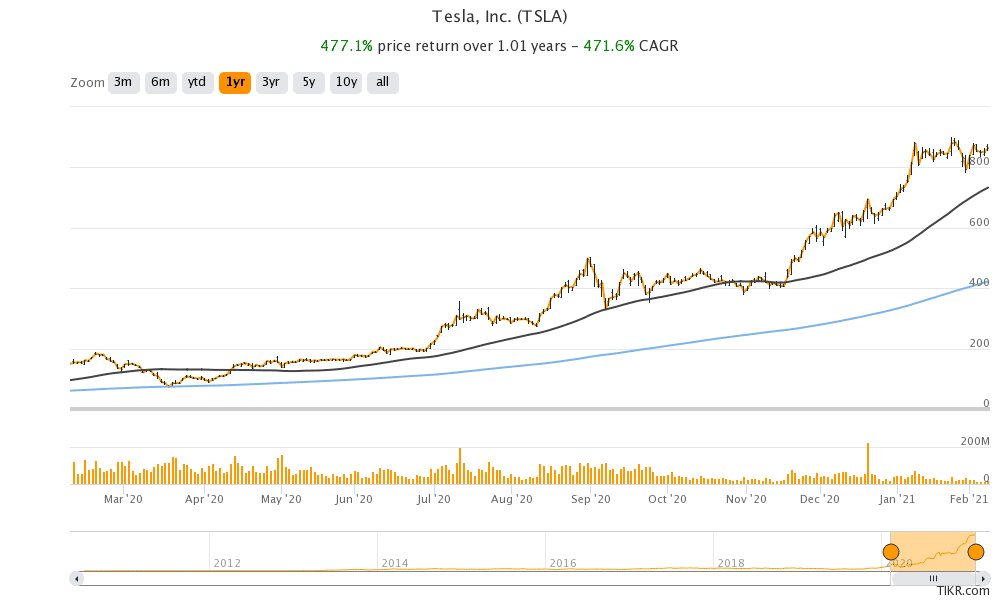 Other companies that invested in bitcoins
Square said that it intends to hold bitcoin for the long term. It also clarified that "the accounting rules for bitcoin will require us to recognize any decreases in market price below cost as an impairment charge, with no upward revisions when the market price increases until a sale."
MicroStrategy has also invested in bitcoins and converted a large part of its cash holdings into the cryptocurrency. However, Tesla's investment in bitcoin and the intent to allow it for use in transactions are among the biggest boosts that cryptocurrencies have received over the last few years.
What would Tesla buying bitcoin mean?
In its filings, Tesla did admit to the risks associated with bitcoin. "As intangible assets without centralized issuers or governing bodies, digital assets have been, and may in the future be, subject to security breaches, cyberattacks, or other malicious activities, as well as human errors or computer malfunctions that may result in the loss or destruction of private keys needed to access such assets," said the company in its release.
Meanwhile, both Tesla and bitcoin rose to a record high yesterday after the company revealed its investment in the leading digital currency. Bitcoin prices have gained strongly over the past year and it was among the best performing asset classes of 2020.
Elon Musk
That said, Tesla buying bitcoin would help in mainstreaming the cryptocurrency. Incidentally, Elon Musk's tweets have helped fuel a rally in several assets including GameStop stock, the Dogecoin crypto asset, and Signal stock. He also triggered a buying spree in bitcoin after he added its logo to his Twitter bio earlier this year. Those activities may attract the unwanted attention of regulators, especially now that Tesla has added bitcoin to its Treasury account. Notably, when Musk tweeted about Signal as an alternative to WhatsApp, his followers brought the wrong Signal stock as the Signal app is not publicly traded.
Tesla stock
Over the past year, while not much has changed fundamentally for Tesla, the chief executive has arguably used clever marketing – or a lot of hype – to propel its shares higher. It also split its shares five-for-one last year to increase liquidity. During the company's fourth-quarter 2020 earnings call, Musk, who had called Tesla overvalued last year, tried to justify the valuation.
Elon Musk justified the valuation
Using an example, Musk said during the fourth-quarter 2020 earnings call that Tesla can generate as much revenue from Robo-taxis and FSD (full self-driving option) as it is making from selling cars. He also said that such revenue would be gross profit and add to its net income.
Taking the example of annual revenues of $60 billion, he said, "So — and the pace you get 20 PE on that, it's like $1 trillion and the company is still in high-growth mode. So, I think there is a way to sort of like justify the valuation of the company where it is using just the cars and nothing else, the cars with FSD." Musk added, "And I suspect at least some number of investors are taking that approach."
Gene Munster sees Tesla's market capitalisation rising to $2 trillion
Some Tesla bulls see it as the next trillion-dollar company. Gene Munster of Loup Ventures expects Tesla's market capitalisation to rise to $2 trillion by 2023. Munster had correctly predicted Apple's market capitalisation reaching $2 billion and now expects Apple's stock market capitalisation to hit $3 trillion.
What are analysts forecasting for Tesla?
According to the estimates compiled by TipRanks, Tesla's average price target of $596.60 is a discount of 30.9% over current prices. The stock's lowest price target is $40 while $1,200 is its highest price target. We generally don't see such dispersion in analysts' target prices. However, this being Tesla, analysts have very strong (divided) opinions – both on the bullish as well as the bearish side.
Tesla is making money from carbon credits
Meanwhile, while Tesla has posted profits for six consecutive quarters, a deep dive into the earnings does not provide much room for optimism going forward. Tesla made $1.58 billion from the sales of regulatory credits in 2020, which was 166% higher than in 2019. The credits directly flow to Tesla's profits and were more than double its 2020 GAAP income. Put that another way, Tesla would have posted a net loss in 2020 on a GAAP basis had it not been for the carbon credits.
Electric vehicles
The competition is also heating up in the electric vehicle industry, with pure play electric car makers like Tesla and NIO competing with legacy automakers such as Ford and General Motors to grab a share of the EV pie. Legacy automakers have ploughed billions of dollars of investments into electric vehicles, with General Motors announcing plans to sell only zero-emission vehicles by 2035.
There have also been recurring reports of Tesla cars catching fire, including in China. However, Tesla bulls have been ignoring all the bearishness and continue to pump the shares higher. As things stand currently, there looks to be no near-term trigger for a fall in Tesla shares. On the momentum front, Tesla might even reach the $2 billion market capitalisation that Munster is predicting ahead of 2023.
Looking to buy or trade Tesla shares now? Invest at eToro with 0% commission!
75% of retail investor accounts lose money when trading CFDs with this provider
Read next