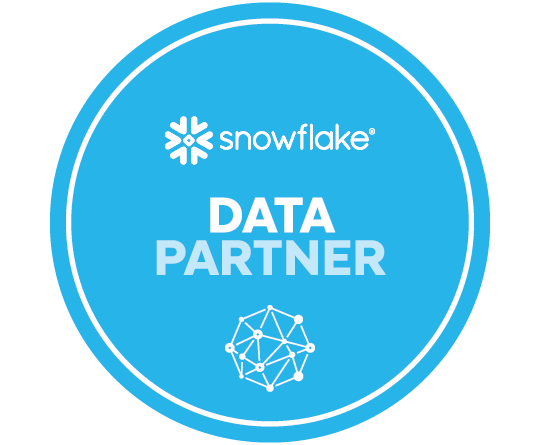 Cloud company Snowflake (SNOW) would release its fiscal third-quarter 2022 earnings on Wednesday after the close of markets. What are analysts expecting from the earnings and what's the forecast for Snowflake shares in 2021?
Snowflake shares have whipsawed this year. While it was trading with a YTD loss for most of the time during the first half of the year, the shares have recovered since then. Currently, Snowflake shares are up 28.9% for the year and are outperforming the S&P 500.
Snowflake was the biggest IPO
Snowflake listed in 2020 and was the biggest software IPO ever. The stock doubled on the day it went public despite having increased its IPO price from the initial price range of $75-$85 to $120. The shares touched $300 on its debut trading day. Snowflake continued to rally and hit an all-time high of $429.
Berkshire Hathaway invested in the IPO
Salesforce, which also releases its earnings this week, as well as Berkshire Hathaway co-invested in the IPO. The investment from Berkshire Hathaway meanwhile got most of the attention as the company's chairman Warren Buffett is not known to be a fan of either tech companies or IPOs. To add to that, Snowflake was a loss-making company with high valuations, at least by historical metrics. However, despite the volatility in the shares Berkshire has stayed invested in the company. That said, we don't know for sure whether it was Buffett who took the investment decision or a different investment manager at the conglomerate.
Snowflake earnings estimates
Coming back to Snowflake's earnings, analysts polled by TIKR expect the company to post revenues of $306.1 million in the quarter ended 31 October. This would mean a YoY increase of 91.8%. The topline growth is expected to taper down in the coming quarters and analysts expect the company's revenues to rise 78.5%, 67.4%, and 62% respectively in the next three quarters.
Meanwhile, Snowflake is expected to post an adjusted loss per share of 6 cents in the quarter. The company has been posting losses and the trend is expected to continue in the coming quarters as well. However, markets have been willing to overlook the perennial losses for the strong sales growth.
SNOW guidance
During the previous earnings release, Snowflake had raised its full-year guidance. It said that it expects its revenues to rise between 89-92% in the fiscal third quarter. In absolute terms, Snowflake expects to report revenues between $280-$285 million in the fiscal third quarter, which was higher than the $271.4 million that analysts were then expecting. Looking at the long-term picture, the company expects product revenues to rise to $10 billion by the fiscal year 2029.
What to watch in Snowflake's earnings?
During Snowflake's earnings release, markets would watch out for the commentary on guidance as well as the customer metrics. Also, the company might offer more insights into its partnership with UiPath.
SNOW stock forecast
According to the estimates forecasts compiled by CNN Business, Snowflake's average price target is $360, which is similar to the current prices. Its highest price target of $575 is a premium of almost 59% over current prices, while its lowest price target of $275 is a 24.2% discount to the current share price.
Of the 30 analysts covering Snowflake, 15 have rated it as a buy while the remaining 15 analysts have rated it as a hold or some equivalent.
Recent analyst action
Earlier this month, Rosenblatt downgraded SNOW shares to a neutral from buy while raising the target price from $300 to $370. Analyst Blair Abernethy said "With this note, we are previewing the quarter and, with the passage of time, rolling forward our valuation to FY24, which increases our target price to $370 (was $300). However, at current levels, we believe that most of the near-term upside is already priced into the stock and are, therefore, downgrading our rating on Snowflake to a Neutral from Buy."
Valuations could be a cause of concern
Meanwhile, not all analysts share Abernethy's pessimism. In November only, Credit Suisse initiated coverage on the shares with an outperform rating and $455 target price. Mizuho also boosted its target price on the company from $340 to $450.
Notably, Wall Street analysts have been divided on high growth names like Snowflake. While some see them as overvalued, others see them as good buys citing the strong long-term secular growth that they bring to the table. SNOW's perennial losses are also bothering some analysts but the company is working to improve the profit margins and has taken several measures to structurally improve its profitability.
Snowflake shares now trade at an NTM (next-12 months) EV-to-sales multiple of 70.8x. The multiples might seem high especially as the topline growth rates are coming down. That said, SNOW is a good long-term story and if the shares come down it would be an opportunity to add shares at a lower price.
Snowflake is a long-term play
Snowflake is a long-term play on cloud transition and the company has also been pitching itself as a long-term investment. The company's CEO Frank Slootman said earlier this year that "Our business is really going to conduct itself really over considerable, long periods of time." He added, "That's sort of the message to investors to really understand we're signing on here for a journey that's five to 10 years."
The transition towards cloud computing is a secular growth story that would play out over the next decade. This is where companies like Snowflake would fit in. Commenting on the industry dynamics, Slootman said "These are big, big changes that we are experiencing in the marketplace, and we're just super happy to be in the middle of that and be an enabler of that."
Snowflake shares were trading 1.5% higher in US premarket price action today. The shares have a 52-week trading range of $184.71-$429.
Looking to buy or trade Snowflake shares now? Invest at eToro with 0% commission!
68% of retail investor accounts lose money when trading CFDs with this provider
Read next