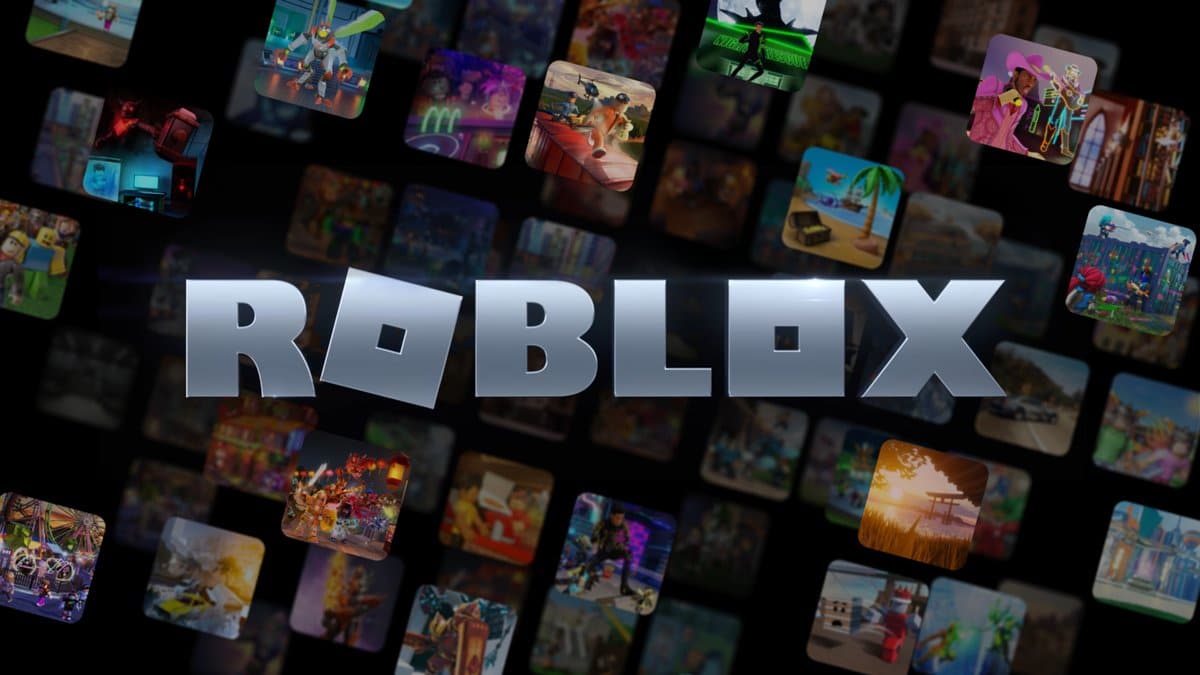 Roblox is set to release its first-quarter earnings today after the US markets close. What are analysts expecting from the earnings of the gaming platform company and what's the forecast for the shares in 2021?
Roblox went public in March through a direct listing. The company was previously planning to take the traditional IPO route in 2020. However, the splendid response to IPOs of Airbnb and DoorDash prompted Roblox to do a second thought on how it intends to go public. Fintech startup Affirm also delayed the IPO to 2021. While it increased the IPO price range it eventually opted for a traditional IPO route only.
Affirm also delayed its IPO to 2021
Affirm stock surged on the listing day despite the bumped-up pricing. While IPOs doubling on the listing date are good for those who buy them, it also signals that investment bankers are leaving too much on the table for new investors at the cost of existing shareholders. Direct listing helps companies ditch the investment bankers and selling shareholders sell shares directly to the public.
The flip side of a direct listing is that the company cannot raise new capital and only existing shareholders offer their shares in the offering. Also, since there are no underwriters, there is no surety that the direct issue would sail through.
Roblox raised money in the private market transaction
Roblox took a smart approach and went for private market funding at $45 per share before the direct listing. The funding round helped the company raise cash and also put a valuation benchmark. Roblox was valued at $29 billion in the private funding round while its current market capitalisation is over $37 billion. The shares hit a high of $83.81 before the sell-off in growth stocks caught up with the company. Currently, Roblox shares are down 18.5% from their 52-week highs and are on the verge of falling into the bear market territory.
Recently listed companies are underperforming
The sell-off is not limited to Roblox and all the companies that have gone public over the last year have crashed. The Renaissance IPO ETFs 2021 price action is the testimony to how bad things have for recently listed companies. The ETF is down in double digits in 2021 so far even as the S&P 500 is trading near record highs. Even Snowflake shares are cut in half from their peaks. The company became the largest software IPO in 2020 and even Berkshire Hathaway co-invested in the company along with Salesforce.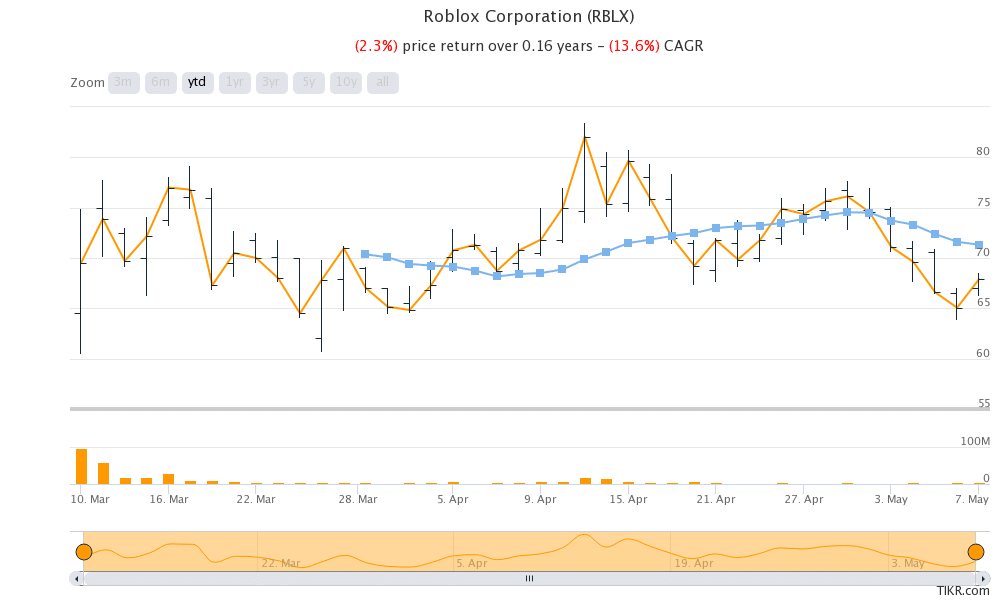 Roblox share price forecast
Meanwhile, Wall Street analysts have a bullish forecast for Roblox shares. According to the data compiled by TipRanks, the median target price for the shares is $81.71 which is a 20.3% premium over current prices. Its lowest target price is $78 while the highest target price is $85. The shares are trading even lower than their street low target price.
All five analysts covering Roblox shares have rated it as a buy or some equivalent. None of the analysts has a hold or sell rating on the company reflecting the bullish undertone towards the shares.
Last week, JPMorgan Chase started with a buy rating and street high $85 target price. Morgan Stanley also rated the shares as overweight and put a one-year target price of $81. In April, Goldman Sachs also assigned an $81 target price with an overweight rating. Truist Securities and Bank of America also initiated coverage on Roblox shares with a target price of $78 each which also happens to be the street lowest for the company.
Analysts are positive about the shares
"The blend of social networking, AAA gaming (an informal classification for video games), and design software characteristics is unique on mobile and RBLX stands apart from gaming peers with the scalable economics of traditional online marketplaces," said Bank of America analyst Ryan Gee.
Morgan Stanley also believes that Roblox has only scratched the surface when it comes to growth. "We believe RBLX is still in the early innings of its user opportunity, as its 33 [million] '20 daily active users (DAUs) represent just 6% penetration of ~500 [million] 5-24 year olds in its current countries," said analyst Brian Nowak.
Roblox earnings
Roblox would release its first earnings as a publicly-traded company today. Analysts expect the company to post revenues of $572 million in the quarter and an EBITDA of $150 million which would mean a healthy EBITDA margin of over 26%.
Meanwhile, during the company's earnings call, all eyes would be on its growth trajectory as the pandemic-infused boost of 2020 is over for many "stay at home shares." In 2020, Roblox's DAU (daily active user) count rose 85% to 32.6 million. The growth rate was way above the 47% that it had reported in 2019. The company's bookings also rose 171% to $1.88 billion in 2020.
Also, the Roblox platform is very popular among children and almost two-thirds of US children between 9-12 years of age use the platform. The company has international operations and is present in 180 countries.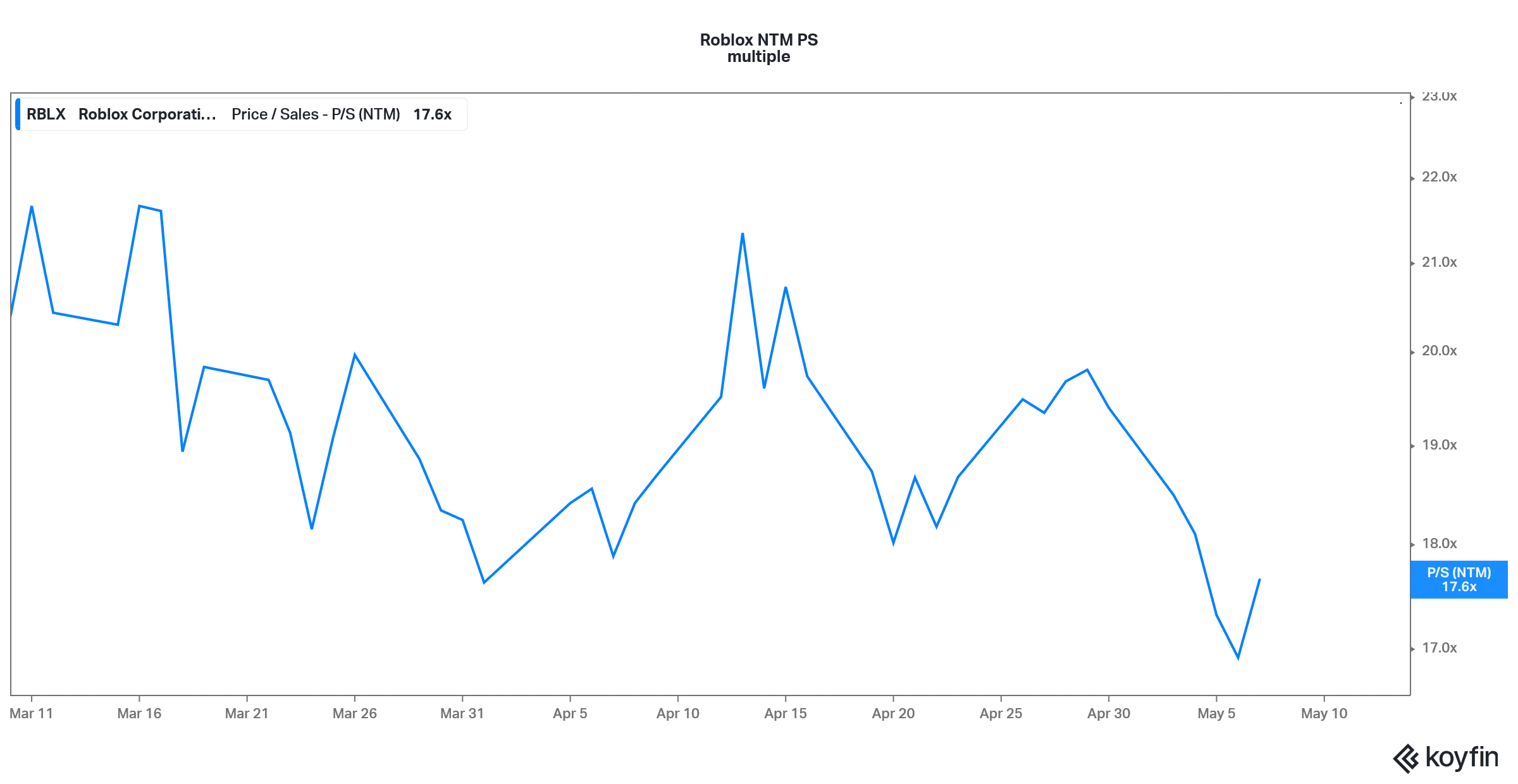 Why Roblox shares look like a good investment
Roblox shares trade at an NTM (next-12 months) price-to-sales multiple of 17.6x. While the multiples would look high in absolute terms, it is almost near its post listing lows. Also, given the positive outlook for the gaming market even after the pandemic is over, Roblox shares look like a good buy.
The platform is very popular among children and could continue to see high growth even after the pandemic. Also, for growth, the company would also target older demographics. That said, currently, growth names especially those making little revenues currently, are out of favour with investors who have found solace in value shares amid the rise in bond yields. However, if you want to play the online gaming market with a strong name, Roblox shares look like a good bet.
Roblox shares rose 4.5% on Friday and were trading 0.5% higher in US premarket trading today.
Looking to buy or trade Roblox shares now? Invest at eToro with 0% commission!
75% of retail investor accounts lose money when trading CFDs with this provider