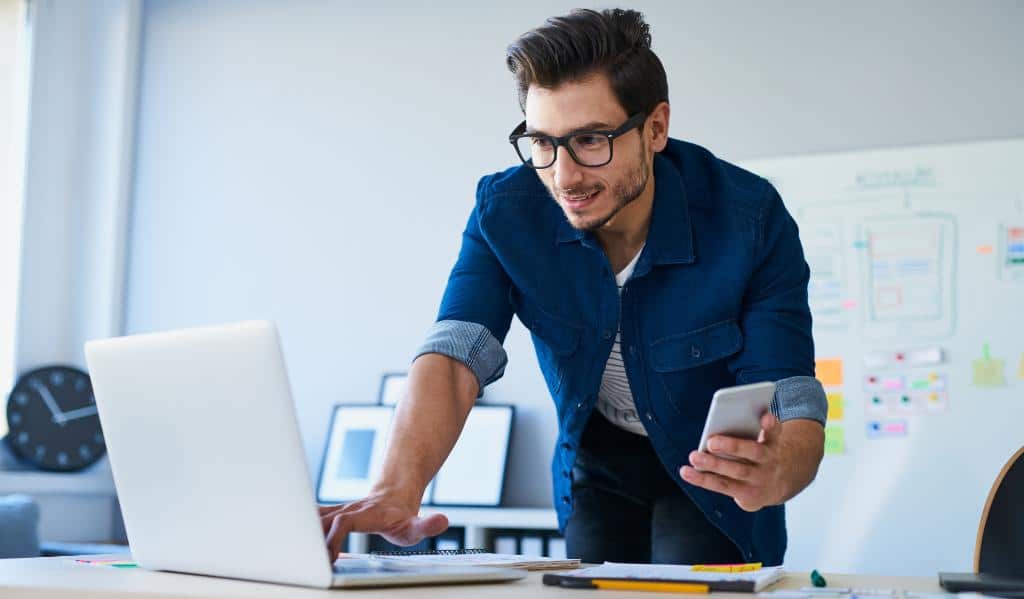 Oracle will release its fiscal fourth-quarter 2021 earnings on Tuesday after the US markets open. What are analysts expecting from the company's earnings and what's the forecast for the shares in the second half of 2021?
Analysts polled by TIKR expect Oracle to post revenues of $11.03 billion in the fiscal fourth quarter that ended in May. The revenues are expected to rise 5.7% in the quarter after having risen 2.9% in the previous quarter.
Oracle earnings estimates
Oracle's earnings per share are expected to jump 11% year-over-year to $1.33 in the fiscal fourth quarter. Looking at the full-year estimates, Oracle's revenues are expected to rise 3.1% to $40.3 billion while its adjusted EPS is expected to rise 16.4% to $4.48 in the fiscal year 2021.
During their fiscal third-quarter earnings call, Oracle had said that it expects its fiscal fourth-quarter revenues to rise between 5-7%. For the EPS, the company gave a guidance of $1.20-$1.24 on a non-GAAP basis.
Oracle increased the dividend
In the previous earnings call, Oracle had increased its quarterly dividend by 33% to $0.32. At current prices, this would mean a dividend yield of 1.5% which is slightly higher than the S&P 500's current dividend yield. Notably, the S&P 500's dividend yield has fallen sharply over the last year. The fall in S&P 500's dividend yield is due to multiple reasons.
Firstly, the shares have run higher which has led to lower yields. Secondly, the dividend hikes from corporates have not kept pace with the increase in their share prices. Thirdly, several S&P 500 constituents like Ford, General Motors, and Disney suspended their dividends in 2020. Finally, Tesla which joined the index in late 2020 and is among the top 10 constituents does not pay any dividend.
Oracle share price forecast
According to the forecast estimates compiled by CNN Business, Oracle has a median price target of $74, which is a discount of 10.1% over current prices. Its highest price target of $115 is a premium of 39.4% over current prices, while its lowest price target of $57 is a 31% discount to the current share price.
Overall, Wall Street analysts are on the sidelines and most of them rate the shares as a hold. Of the 28 analysts covering Oracle shares, only seven rate them as a buy while three rate them as a sell. 18 analysts rate the shares as a hold.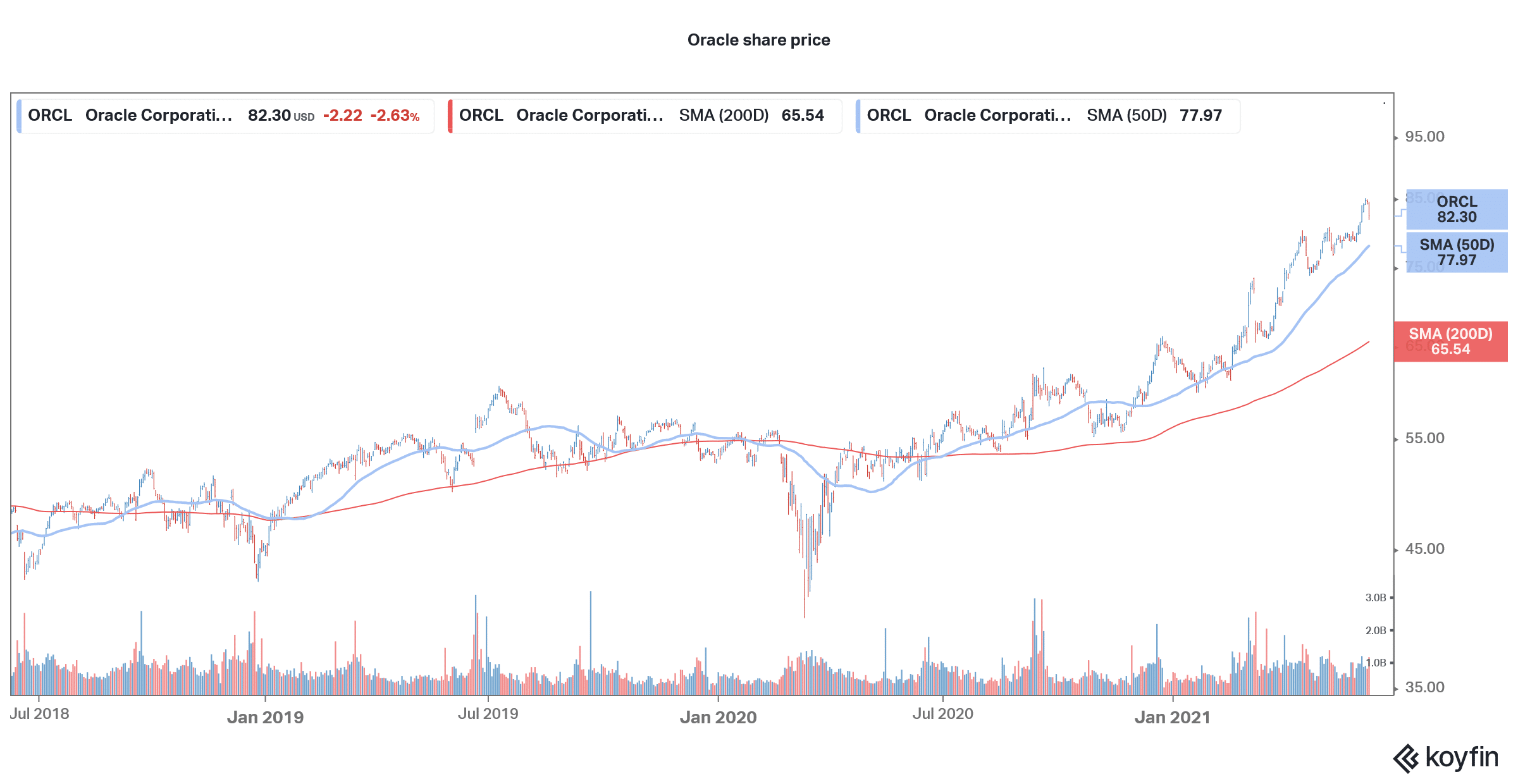 Barclays downgraded the shares
In May, Jefferies reiterated its neutral rating on Oracle and raised the target price from $65 to $75. However, Barclays had downgraded the shares from overweight to equal weight. The brokerage downgraded the shares as it reached the firm's target price of $80.
"There were two catalysts for our original upgrade call (1) revenue growth acceleration at Oracle due to an improving mix effect and (2) style rotation towards more value names driven by the broadening of the recovery. So far, the second catalyst has played out and Oracle has been a strong relative performer year to date," said Barclays' analysts in their note.
They added, "So far, there are only early signs of an improving mix effect … such as a meaningful increase in cloud CAPEX that could lead to better growth going forward. However, looking at recent quarters and guidance, there is not enough evidence here to get overly excited yet."
Oracle shares are outperforming
2021 is turning out to be a great year for Oracle and the shares are up 27% so far in 2021. It is outperforming the S&P 500 and well as Nasdaq index this year. This looks like a welcome break for Oracle investors as the shares have consistently underperformed the bigger and more popular tech shares over the last few years.
Growth looks back on track
But then, 2021 has been a different ballgame and investors have ditched growth shares for value shares. With an NTM (next-12 months) PE multiple of 17.5x, Oracle shares fit the definition of a value share. Also, the company seems to be turning around. Its revenues had fallen on a year-over-year basis in the last two fiscal years. However, analysts expect the company's revenues to rise in the fiscal year 2021 as well as the fiscal year 2022.
Meanwhile, given the sharp rise in Oracle shares, a lot of positives already look baked in the prices. Oracle shares were trading flat in US premarket price action today. The shares are trading near their 52-week high of $85.03 and the company might need to report stellar sets of numbers next week to keep the rally going.
Looking to buy or trade Oracle shares now? Invest at eToro with 0% commission!
75% of retail investor accounts lose money when trading CFDs with this provider