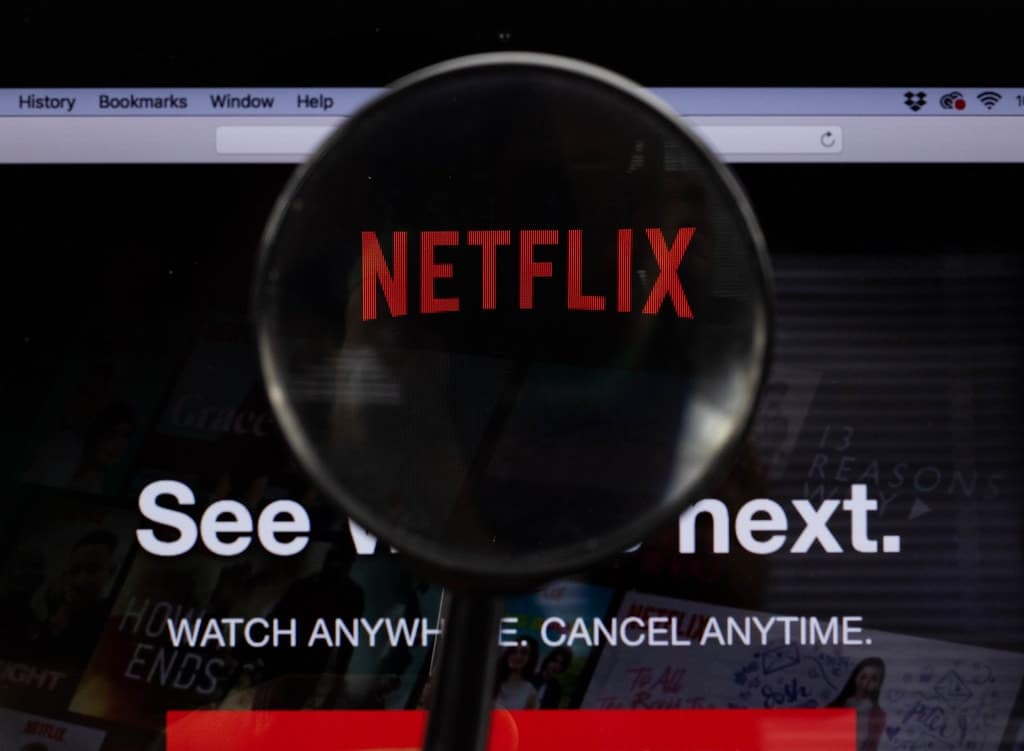 Netflix is scheduled to announce its results covering the first quarter of 2021 next week and analysts will be looking to see if the tailwind from the pandemic shows signs of outliving the health crisis, as multiple countries around the world lift restrictions.
Although the results for this quarter could still be affected to a degree by a prolonged virus crisis in certain countries such as India and Brazil, slower paid user additions for the quarter – compared to the previous quarter – along with a decline in the rate at which revenues have been growing lately, could result in a decrease in the price of Netflix (NFLX) shares as the firm's growth rates start to normalise in the following quarters.
In this Netflix share price forecast we take a closer look at what to expect from this tech stock in the year ahead.
What is the market expecting from Netflix for 2021?
According to data from Koyfin, analysts' estimates for the first quarter of 2021 sees revenues landing at $6.64 billion, which represents a 15.1% jump compared to the same period a year ago.
That said, such a figure would be almost identical to Netflix's revenue during the fourth quarter of 2020 even though the market expects a total of 6 million paid users added to the platform during this period.
Meanwhile, Wall Street's forecasts for the quarter predict Netflix's earnings per share (EPS) landing at $1.19 – also in line with the firm's profitability in the past quarter.
Netflix's has surprised analysts negatively in the past four quarters
According to data from Seeking Alpha, Netflix has failed to live up to analysts' expectations in regards to its EPS in the past four quarters, possibly because the company's operating expenses have been reduced during the pandemic due to lower marketing expenditures as a percentage of sales.
As a result, there was a strong improvement in the company's operating margin, which moved from 13% to 18% by the end of 2020 as a result of lower marketing expenditure.
However, the consensus price target from analysts, as indicated by data from Seeking Alpha, shows that the price target has moved from $370 per share to as much as $607 per share as the market expects that this pandemic tailwind could have a long-lasting positive impact in the firm's brand awareness.
With the market seemingly placing more emphasis on the firm's user base growth rather than earnings, the impact of the first quarter results on the share price may be primarily driven by the company's ability to match or beat the market's forecasted growth for its paid memberships.
An alternative Netflix share price forecast for Q1 2021
If one performs a linear regression to establish the relationship between Netflix's revenue growth rate and its paid membership growth rate, revenues for the video streaming platform should land at $6.99 billion, or 5.4% higher than the market's consensus forecast as long as the company manages to add those 6 million extra users during the quarter.
Based on those estimates and a forecasted net margin of 8% to 10% for the quarter, we could estimate Netflix's net income to be between $560 million and $700 million, which would result in diluted earnings per share of approximately $1.23 and $1.54.
Since September 2019, Netflix's last-twelve-months (LTM) price-to-earnings (P/E) multiples have ranged from 52 to 62. These multiples reflect the market's strong expectations about Netflix's strong future earnings growth – the company's bottom-line has grown at an annual compounded growth rate of 57% from 2013 to 2020.
The price-to-earnings ratio therefore seems to be justified as long as growth prospects remain unchanged. Based on those approximations and our estimated EPS for the quarter, we could forecast Netflix's share price fluctuating between $300 and $362 during the next quarter, based on the company's LTM earnings of $5.75 per share.
That presents a strong downside risk for Netflix shares as they are currently trading at $540.9 per share. Investors should take these estimates into consideration as they imply a deceleration in the firm's earnings growth, similar to what happened during the fourth quarter of this year, and could lead to a strong correction in the stock price.
This rather pessimistic price forecast is based on a deceleration in earnings growth after the pandemic as net user additions likely normalises once the health emergency is over – which would result in a lower forecasted CAGR for the following years and a corresponding adjustment in Netflix's P/E ratio.
Looking to buy or trade Netflix shares now? Invest at eToro with 0% commission!
75% of retail investor accounts lose money when trading CFDs with this provider