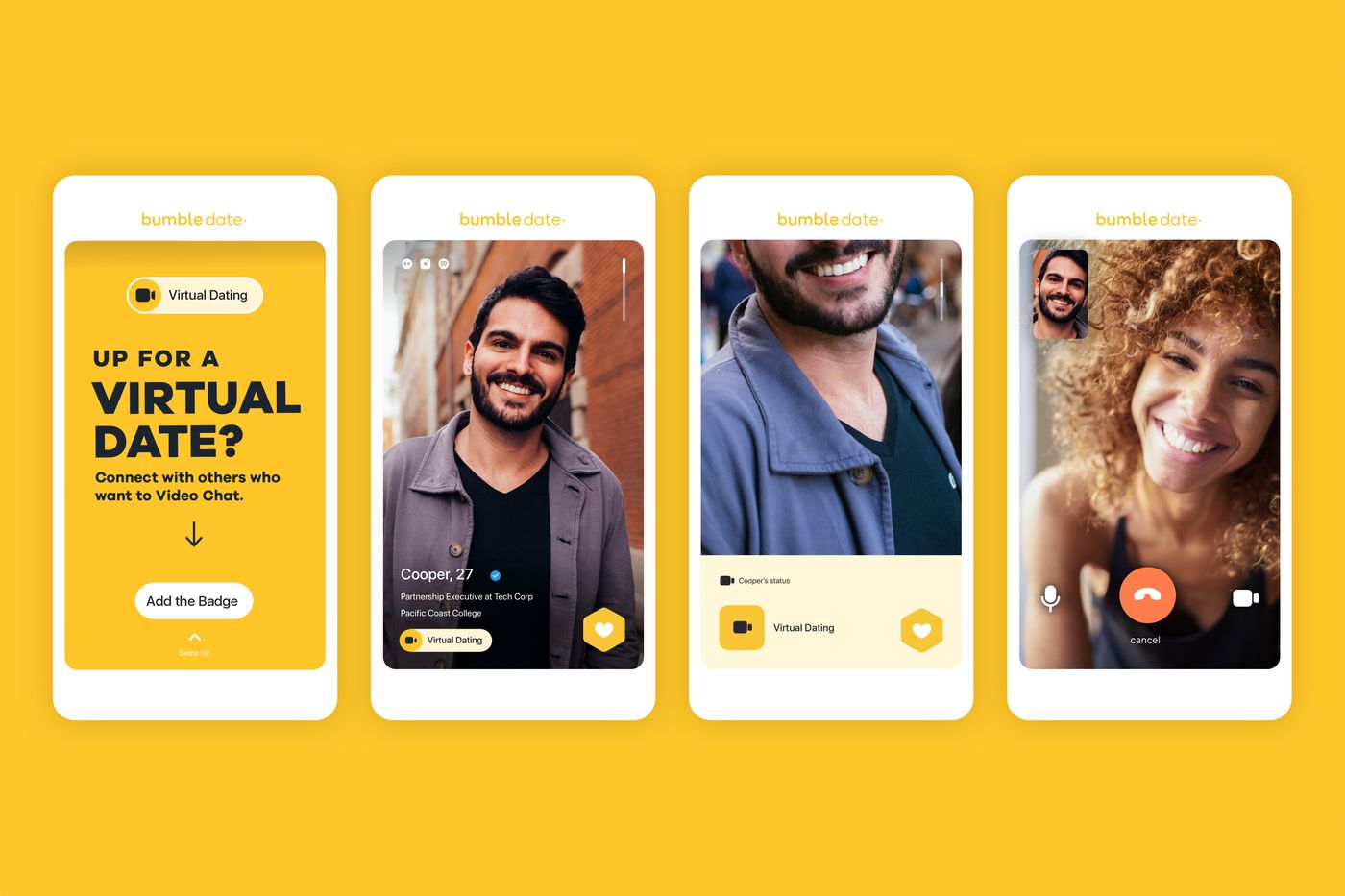 The parent company of the popular dating apps Bumble and Badoo is scheduled to release its financial results covering the first quarter of its 2021 fiscal year this Wednesday and the time seems particularly fitting for a much-needed earnings beat as the stock price has gone down 31.7% from its post-IPO peak of $84.8 per share.
Meanwhile, as the reporting date approaches, this seems like a good time to take a second look at the company's valuation to see if an opportunity is presenting itself for investors to snap some shares at a low price.
What is the market expecting from Bumble (BMBL)?
Bumble's management disclosed its guidance for the first quarter of 2021 in March, with the firm expecting to see its revenues landing at around $165 million for the period while full-year sales are expected to go up to $726 million this year.
These estimates are fairly in line with analysts' expectations and achieving such a target would boost the company's top-line by almost 34% compared to 2020. Meanwhile, the company expects to report an adjusted EBITDA of $42 million for the quarter along with an annual reading of $178 million – up 24.4% from last year's figure.
Based on these forecasts and a current market capitalisation of $10.9 billion, Bumble (BMBL) would be trading at around 15 times its 2021 sales and 46 times its adjusted EBITDA.
Meanwhile, user growth will also be an important metric to keep an eye on during this report. By the end of the past quarter, Bumble managed to attract a combined number of 660,000 new users compared to a year ago, with the total number of paying users landing at 2.693 million. From those, 378,100 came from Bumble while the remaining 281,900 came from Badoo.
According to the firm's S-1 filing, this would result in a compounded annual growth rate of 19.3% using data from 2018 to 2020. Individually, that rate would be almost 4% for Badoo and around 49% for Bumble.
Meanwhile, the average revenue per paying user has moved up from $15.37 in 2018 to as much as $20.02 by the end of 2020 at a CAGR of 14.3%.
Bumble Share Price Forecast
Based on the numbers outlined above, the management seems to be assuming that these growth rates will continue as is for the foreseeable future. Therefore, if the company fails to live up to these expectations during this first quarter of the year, chances are that the stock could drop sharply as analysts will be forced to readjust their forecasts for the entire fiscal year.
This is perhaps the most important risk for the stock price at the moment and traders should be aware of it. Meanwhile, from the perspective of valuation, Bumble shares are trading at a higher EV/EBITDA multiple than its closest peer – the Match Group (MTCH).
Comparatively, Match's Tinder app has been growing its user base at a CAGR of 25%, which is roughly half the rate at which Bumble's user base is advancing. Moreover, Match's revenues are also growing at a slower rate of 17.5% compared to Bumble's 27.1% CAGR.
As a growth pick in the online dating space, Bumble seems to be a much more promising candidate as it displays faster growth rates compared to its closest rival. However, it is important to note that Match is a profitable company already and Bumble is still losing money and could continue to if growth rates decelerate or if the business decides to ramp up its marketing expenditures to keep attracting users.
Moreover, Badoo revenues accounted for 38% of the firm's top-line last year and this means that the lower growth rates of this app could cap the advance of the firm's future financial performance.
What's next for Bumble (BMBL) shares?
The 4-hour chart above shows that Bumble shares have recently made a double floor at the $55 level, with the stock advancing 4.3% so far since hitting that level on 6 May.
This upcoming earnings report could either accelerate the speed of this bounce or could result in a break below that threshold, in which case stockholders may be in for some pain as the stock would be entering unchartered territory.
Meanwhile, it is important to note that growth stocks have been plummeting lately as a result of a cyclical rotation toward virus-battered names. If this trend continues, multiples assigned to money-losing companies might decline and that could lead to a sharp drop in the price of stocks like Bumble.
Finally, if the earnings report pushes the stock higher, traders should wait until the stock clears the resistance area highlighted in the chart before jumping on board as that would provide confirmation that a new bullish cycle might be starting for this online dating stock.
Looking to buy or trade Bumble shares now? Invest at eToro with 0% commission!
75% of retail investor accounts lose money when trading CFDs with this provider