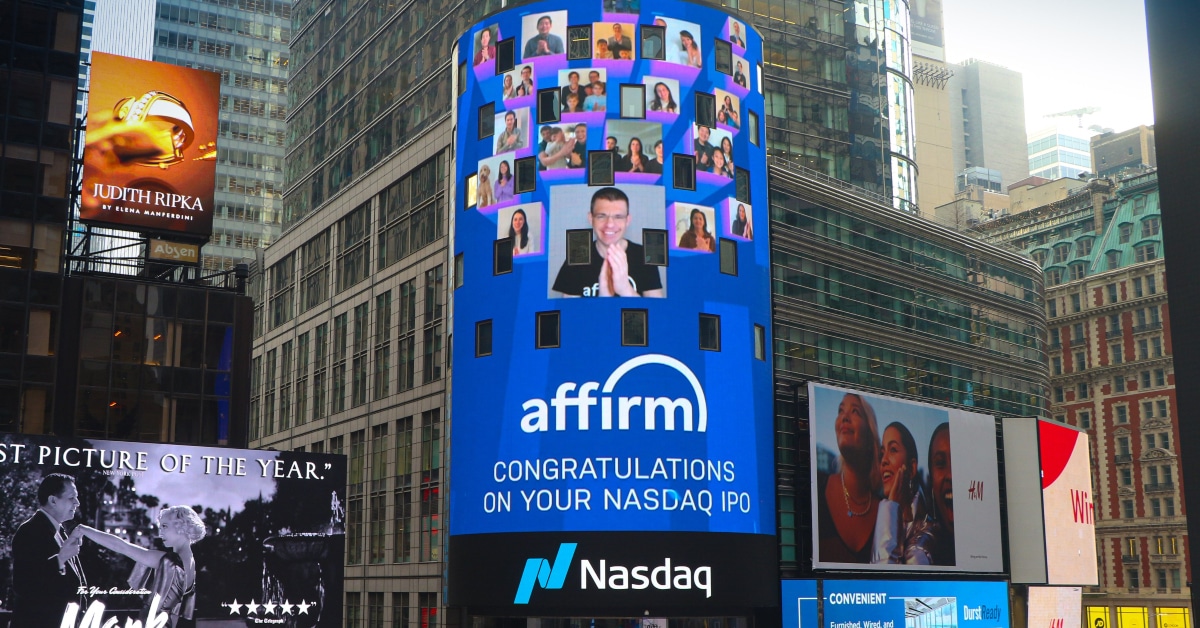 Affirm is set to release its fiscal fourth-quarter 2021 earnings on Thursday after the US markets close. What are analysts expecting from the earnings of the BNPL (buy-now-pay-later) company and what's the forecast for the shares in 2021?
Affirm shares have been very volatile in 2021. The company was listed in January after it delayed its IPO last year. Roblox had also delayed its IPO to 2021 and also opted for a direct listing instead of the traditional IPO. Both these companies delayed the IPO in order to rework the IPO pricing. However, despite a bumped-up IPO price, which valued the company at a massive premium to its most recent private market valuation, the shares almost doubled on the listing day.
Affirm had a strong listing
Eventually, Affirm priced the IPO at the upper end of the range at $49. In Feb, the shares hit their all-time high of $146.90 but the next month they tumbled to a low of $46.50 which was even below the IPO price. The sell-off in growth shares took a toll on Affirm shares.
The shares were recovering from their lows when news came out that Apple is planning to enter the BNPL market in collaboration with Goldman Sachs. This led to a sell-off in Affirm as markets feared that entry of a rival with deep pockets would negatively impact it and other BNPL companies.
However, last month, Square announced the acquisition of Australian BNPL company Afterpay at a premium. Markets took it as a sign of the industry's positive long-term outlook. Many started to speculate that Affirm could also be a takeover target. Notably, we also saw a rally in other fintech names like SoFi and Robinhood on speculation that they could also announce a foray into the BNPL market.
Amazon deal
Last week, Affirm announced a partnership with Amazon under which select customers on the platform would be able to pay using the company's flexible payment options. The news triggered a buying spree in Affirm shares. Notably, Credit Suisse issued a bullish note on Amazon expressing bullishness over the Affirm deal. If Amazon extends payment through Affirm to the majority of its US customers, it could be a game-changer for the BNPL company.
Affirm earnings estimates
Analysts polled by TIKR expect the company to post revenues of $224.36 in the quarter as compared to $230.67 in the previous quarter. The BNPL company is expected to post an EBITDA loss of $63.6 million in the quarter. Meanwhile, during the earnings call, markets would watch out for updates on the deal with Amazon and also any other deals in the pipeline.
Affirm management might also provide the outlook for the BNPL markets and its competitive position considering the entry of new players in the market.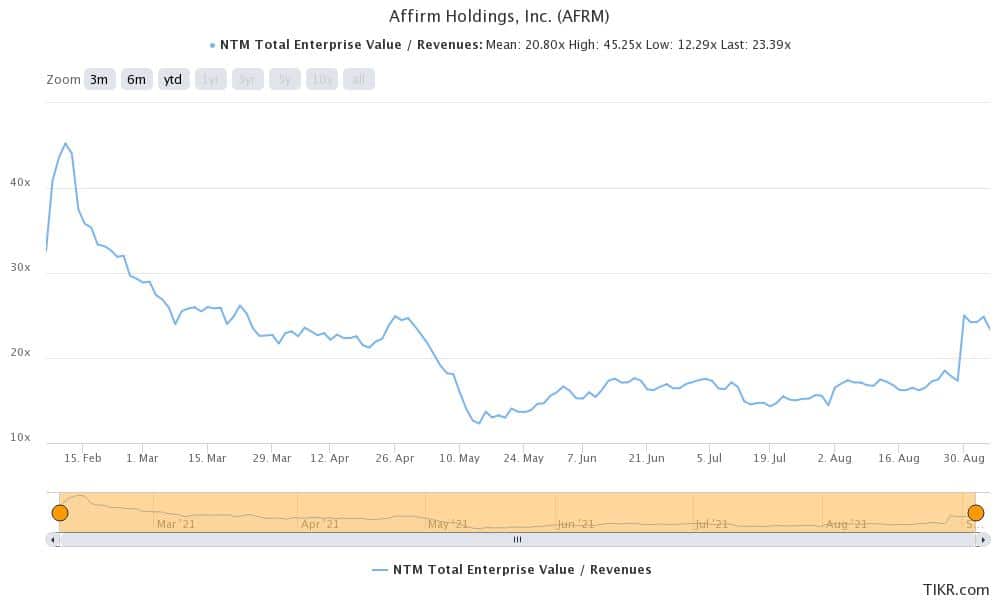 Wall Street analysts have a mixed forecast for Affirm shares. Of the 11 analysts covering the shares, six have given it a buy rating while four rate it as a hold. One analyst rates the shares as a sell. Its median target price of $85 implies an upside potential of 8.6% over the next 12 months. The shares have a street high target price of $124 which is a premium of 33% over current prices.
After Affirm releases its quarterly earnings, analysts might revise their target prices. After the Amazon deal, several analysts had raised their target prices. RBC upwardly revised Affirm's target price to a street high of $124.
Bank of America also sounded bullish. While it said that it is "premature to quantify the potential GMV [gross merchandise value]/revenue benefit" it termed the deal with Amazon as "an unambiguous positive."
What does the Amazon deal mean?
Amazon is the largest e-commerce company in the US and if the BNPL deal with Affirm gains traction, it could be a gamechanger for the company. According to JPMorgan, the current GMV (gross merchandise value) for Affirm is around $14.1 billion while it estimates the 2022 GMV for Amazon at $500 billion. The brokerage also believes that Affirm could be a takeover target for companies like Amazon, Stripe, and Shopify.
Morgan Stanley also raised its target price to $120 after the Amazon deal and said "We think that moving on to [Amazon] will meaningfully accelerate the pace of [Affirm's] customer growth and usage."
Truist raised its target price
Truist had also raised its target price to $120. "It is our opinion that the [company's] superior data-driven outcomes maximize value for all ecosystem participants. Whereas BNPL has relatively low entry barriers, in our view, and can become quickly commoditized, recent enterprise wins at Shopify (exclusive) and now Amazon (exclusivity unknown) highlight Affirm's competitive advantage," it said in its note.
Valuation
Meanwhile, after the recent surge, Affirm's valuation has also surged. It now trades at an NTM (next-12 months) EV (enterprise value)-to-revenue multiple of 23.4x. The multiples have averaged 20.8x since the company was listed. They peaked at 45.2x but bottomed at 12.3x.
That said, the current estimates don't seem to factor in the contribution from the Amazon deal. Looking at the analysts' estimates, Affirm is expected to witness a growth slowdown like many other growth names including Zoom Video Communications.
Analysts expect Affirm's revenue growth to come down to 40% in the next fiscal year, down from the 63.5% topline growth in the current year. However, the growth outlook could change depending on how the deal with Amazon progresses. Overall, Affirm shares look a good way to play the BNPL market. While the valuations might currently appear high, they would gradually come down as the company's revenues increase.
Affirm shares lost 6% in regular trading on Friday and were trading almost flat in US postmarket price action.
Looking to buy or trade Affirm shares now? Invest at eToro with 0% commission!
75% of retail investor accounts lose money when trading CFDs with this provider
Read next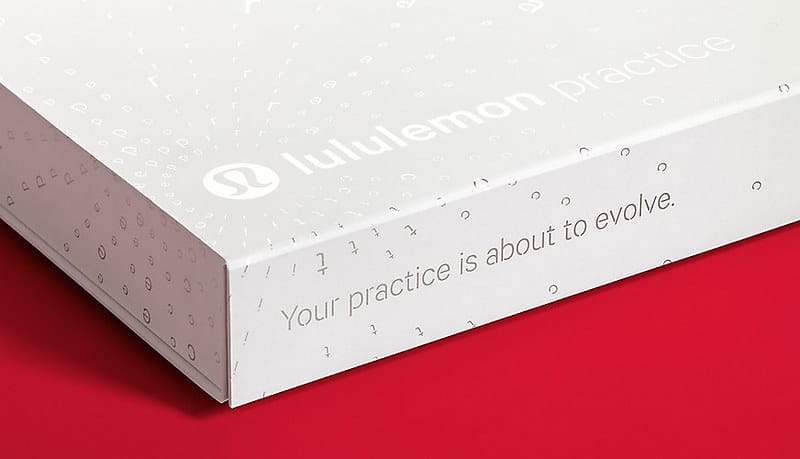 Lululemon share price forecast 2021
Affirm is set to release its fiscal fourth-quarter 2021 earnings on Thursday after the US markets close. What are analysts expecting from the earnings of...