BitQT is the latest Bitcoin trading system that claims to make you unfounded financial returns. The mobile app appears to be growing in popularity – especially in Europe and the US. However, does BitQT really achieve a win rate of over 99%, or is it is simply a scam?
That's exactly what we intend on finding out in this BitQT review. We cover what the platform offers and how it works, fees, past performance, and safety.
What is BitQT?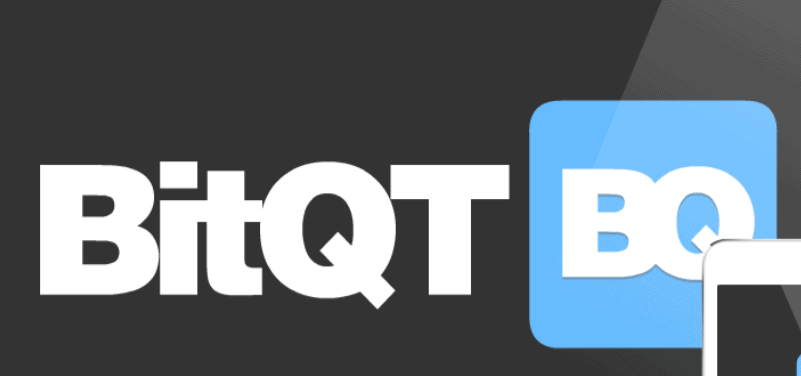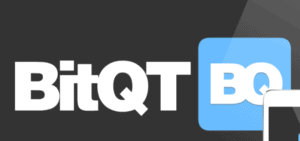 BitQT is an online platform that offers Bitcoin trading services. The main concept is that by opening an account and meeting a minimum deposit of $250 – the BitQT technology will trade cryptocurrencies on your behalf.
In other words, the provider offers a completely passive way of engaging in the cryptocurrency trading scene without you needing to lift a finger. According to the platform itself, BitQT is able to achieve this via machine learning and artificial intelligence, however the claims to this remain to be seen
The underlying framework will continuously scan the cryptocurrency markets – looking for trading opportunities 24/7. For example, if on the balance of probabilities the BitQT technology believes that Bitcoin is undervalued, it will buy Bitcoin.
Similarly, if it thinks that Bitcoin is overpriced, then it will place a sell order. Although we cover performance in more detail later on, BitQT claims to have a win rate of 99.4%. This translates into claimed daily profits of over $1,100 – which is huge. We feel claims like this need to be taken with extreme caution.
BitQT Services
The team behind BitQT have decided to keep things streamlined by offering just one service. This service is it its automated cryptocurrency trading software – which can be accessed online or via the app.
How Does BitQT Work?
You are not required to have any knowledge of trading to use BitQT, nor do you need to understand how cryptocurrencies like Bitcoin, Ethereum, or Ripple work. Like other crypto trading services such as Bitcoin Up and Bitcoin Digital, BitQT offers a 100% execution only experience.
Nevertheless – if this is your first time using a crypto trading platform below we explain how BitQT works in a little more detail.
Step 1: Open an Account
To get started with BitQT, you will first need to visit the provider's website. Then, towards the top of the homepage, you will see a registration form.
This requires you to enter the following information:
First and last name
Email address
Mobile number
Cryptoassets are highly volatile unregulated investment products. No EU investor protection.
Step 2: Open Account With Partnered Broker
In order for the BitQT software to place buy and sell orders on your behalf, it needs access to a brokerage account. As such, you will now be redirected to a trading platform that partnered with the provider.
Depending on the broker you have been assigned to, you will like need to provide additional information – as per anti-money laundering laws. This includes your home address, date of birth, and a copy of your passport or driver's license.
Step 3: Deposit Funds
In order to gain access to the BitQT trading software, you will need to meet a $250 minimum deposit. You can fund your account with more than this if you wish.
However, it's best to start off with a small amount until you can be sure the BitQT does what it promises. In terms of payment methods, this is likely to be a choice between a debit/credit card, bank wire, or e-wallet – as stipulated by the respective broker.
Step 4: Activate Platform
Before the BitQT software is able to trade cryptocurrencies on your behalf, you first need to give it authorization. You can do this from within your BitQT account dashboard. Once you do, the software will begin trading.
Step 5: Withdraw Money
BitQT notes on its website that you are free to withdraw your balance at any time. You will likely need to do this back to the same payment method that you used to deposit. For example, if you funded your BitQT account with a Visa debit card, the payment will need to fo back to the same card.
BitQT Claimed Success Rates
The main appeal of BitQT is that it claims to make huge financial returns.
In terms of the numbers, the platform claims an accuracy rate of 99.4%. If true, then this means that for every 1,000 trades the cryptocurrency software places, 994 will return a profit. With that said, our BitQT review found that the specific monetary return will depend on several factors, such as:
How much you initially deposited into BitQT
Whether you opted to trade with leverage
How much the BitQT robot made on each specific trade-in percentage terms
In addition to this, our BitQT review found that the provider claims to generate daily profits of $1,100. It remains to be seen what strategy you need to utilize to target such a large financial return.
You will also find a selection of client reviews on the main BitQT website. This includes Daniel Simmons from London, who claims to have turned a £250 deposit into £10,000. You then have Diana Smith from Birmingham, who claims to have turned £250 into £6,500.
These claims are entirely unverified and you should proceed with caution before using such platforms with unrealistic claims.
BitQT Fees
Unlike a lot of cryptocurrency trading robots in the space, BitQT does not charge any fees to buy the software. In fact, we were surprised to find that a commission structure does not appear to be in place, either. With that in mind, it is likely that BitQT makes its money from each and every trade that is placed via its partner brokers.
Is BitQT a Scam?
It is difficult to say with any certainty whether or not BitQT is a scam. This is because we came across reviews and feedback in the public domain that support and counter this sentiment.


For example, there are heaps of positive customer reviews available online, with clients claiming to have made huge amounts from the software. At the other end of the spectrum, there are also negative reviews.
Taking this into account, the best course of action that you can take is to proceed with extreme caution. If you do decide to use the BitQT app, it is fundamental that you only risk an amount that you can realistically afford to lose.
Cryptoassets are highly volatile unregulated investment products. No EU investor protection.
BitQT on Desktop & Mobile App
You essentially have two options when it comes to using BitQT. Most customers of the software will log in to their account online via the main website. However, BitQT also notes that it offers a mobile app.
There is no link to the application on the BitQT homepage, so it's likely that you will receive the requited link once you complete the registration process.


The app itself is compatible with both Android and iOS devices. If you don't have a phone that is backed by either of these, you can access your BitQT via your mobile web browser.
BitQT Payments & Withdrawal 
When it comes to making a deposit, the specific payment methods on offer will depend on the broker that you are partnered with. However, we find that most platforms these days will support debit/credit cards and bank transfers as a minimum. In some cases, you might also be able to fund your account with an e-wallet like Paypal.
BitQT Minimum Deposit
The minimum deposit at BitQT is $250. As we mentioned earlier, if you do proceed to use the software, it's best to stick with the minimum.
BitQT Customer Support
Unlike a lot of Bitcoin investment systems in the online space, BitQT actually offers contact details on its website.
You can reach the provider at the following channels:
Email:

[email protected]

·
Skype: BitQT App
Unfortunately, there is no live chat facility or telephone support line.
How to Use BitQT
If you decide to proceed with BitQT and want to know how to get started right now – follow the steps outlined below.
Register by entering your name, email address, and mobile phone number
Choose a payment method – debit/credit card, e-wallet, or bank wire
Meet a minimum deposit of $250
Activate the BitQT trading software
The BitQT software will then trade cryptocurrencies on your behalf until decide to make a withdrawal
By scrolling up to our section "How Does BitQT Work?", you will find a much more comprehensive walkthrough of how to use the platform.
Cryptoassets are highly volatile unregulated investment products. No EU investor protection.
If you've enjoyed this crypto robot review, we recommend reading our Primebit Profit review as well.
The Verdict
BitQT is a free Bitcoin platform that can help you make money trading cryptocurrency. The platform has glowing reviews from past users and it boasts a win rate of over 99% however as mentioned none of these claims can be verified and users should proceed with caution.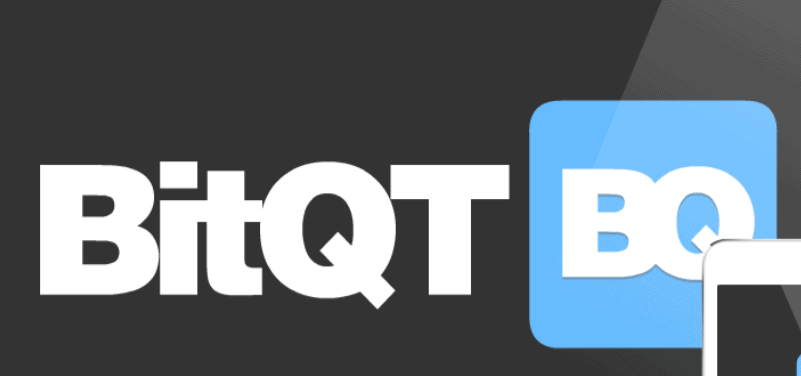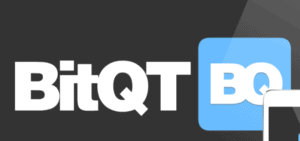 Cryptoassets are highly volatile unregulated investment products. No EU investor protection.
Frequently Asked Questions about BitQT
Have celebrities endorsed BitQT?
What is the BitQT minimum?
What payment methods does BitQT support?